Even though there is not one best "typical" custom built computer system, since everyone has different computing performance requirements, we can show you an example of a popular computer with high performance that works well for even the largest computer applications.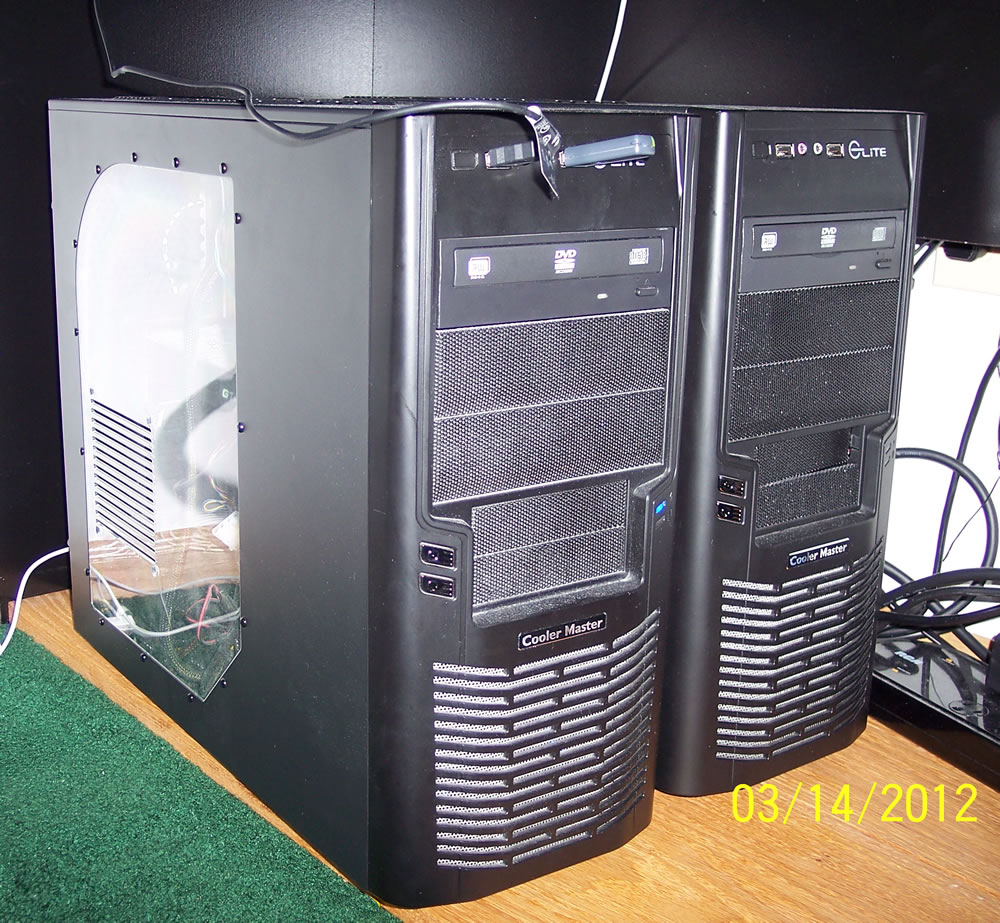 This photo shows two of the last high performance computer systems that was custom built by Best Game Computers.
The computer on the left was custom built for Hunter Creative Group, a website design and development company, that requires extremely high computing performance for their professional graphic and web editing software programs, that they run simultaneously.
The computer system, on the right side, was built with the same specifications for a hardcore online gamer.
You can't see it very well in this photo, but the side panel is clear and you see a blue glow inside the computer, which looks really neat ... and, I'm only saying that because I know you hardcore gamers out there love that kind of stuff!
Best Gaming Computer for the Money
The technical specifications for this computer are:
Intel Core i-7 3.4 GHz Quad-Core Desktop Processor (3.8 GHz Turbo Boost)
Intel HD Graphics
2 Terrabyte Hard Drive
8 GB SDRAM DDR3 1333
NVIDIA GeForce GTX 550 Ti Video Card
24X DVD+R/48X CD-R/RW DVD Burner Drive
Windows 7 Operating System
6 USB Ports (2 front, 4 back)
Black Case w/Clear Side Panel
Wireless/Wired Extreme Adapter/Networking Card
Power Supply Cord
This extremely powerful, high-performance computer cost $1,255.00. Keep in mind that this is NOT your typical computer for just general everyday use (although, it could be) ... This is a real computer with real superior performance for gaming and applications that require higher performance. With that in mind, we can custom build your everyday computers, too. The price does not include the flatscreen monitor, keyboard, speakers, or the mouse but all can be included for an additional minimal cost.
HOWEVER, this is a higher-end computer. If you are looking for computers that are comparable to what you would find in Dell, Target, or Walmart, we can create those systems, too (for less than what you would typically pay - and, with more performance).
If you are interested in getting a quote - or thinking about purchasing an existing system from a store, send us the information and we'll be happy to give you a quote on a better system with those minimal requirements. :-)